Having good CRM software is very important for your business. Most companies around the world are using CRMs already, and if you have more than a dozen employees at your company, rest assured that you will benefit from using some kind of CRM.
Customer Relationship Management CRM is a combination of tools that track and analyze the interactions you have with your customers. CRM software centralizes, simplifies, secures and scales customer engagement.
It is without doubt the best product for sales and management. Every CRM software offers a huge number of tools, and every single one of those CRM tools is great and worth taking time to see how it works.
[NAVIGATION LIST]
What Are the Benefits of CRM?
There are a number of advantages a CRM brings to a service business. Let's analyze them one by one.
CRM stores your data.

All your emails, analytics from social media, and other

customer data

will be stored in your

CRM system

. It helps to analyze and improve

customer service

and customer history.

CRM systems

are great for

customer relationship management

. You know how hard it is to track every customer detail when there are more than ten clients, and

CRM software

helps to be more organized and work more efficiently.

CRM helps employees to keep in touch.

All your employees can save new data on a customer or business on the

CRM platform

, and they can easily access the data that the others entered. It is a great benefit when different employees work from different locations, and can greatly improve communication between departments. It also keeps everyone in the loop effectively. Some

CRM systems

even have the option to send out company-wide reminders. All the data can be found in one place and you don't need to stack emails and papers.

CRM helps to boost sales. The main goal of a CRM is to help you to grow your business and your sales. It tracks the whole sales cycle, which helps to see your deals in every possible detail. You can have more leads and access all the information on them any time you need it without having to address the question to a different department. Basically, you are saving a lot of time, especially when it comes to routine tasks like emails. Your team will be more focused on sales than on keeping track of all these tiny chores, which will keep them better motivated and more productive.

CRM separates your contacts into different groups.

Not all your customers and leads are with you for the same reasons. Some customers, for example, only use your service during a sale, while others get things or services from you regularly. A

CRM tool

lets you group your customers by certain criteria to sell particular products or services to them more efficiently.

CRM brings consistency to your work life.

When you are consistent, you get more benefits from your work. You know when you have the time to upgrade your skills and when you need to do things. With a CRM

management system

you have all the accurate data and you don't need to spend more time double-checking this information. Your customers will appreciate your accuracy and consistency. No need to rely on papers and your memory: it's important to use a reliable

management software

these days when there are lots of customers and lots of information.

Your employees benefit from this as well. With a CRM they don't have to waste time trying to figure out what to do or trying to get information from each other. Every bit of possible data relevant to your business is available in the

CRM system

. When every employee is on the same page as the others, your business will function like a well-oiled machine and grow much faster.

New employees will also get into the loop faster since all the information they need will be available in the CRM.

CRM helps you see your whole sales pipeline. Besides keeping just the main customer data, you can also save buying preferences, purchase history, and topics that interest your client. This gives you the possibility to recommend similar items or services that the customer might want to buy sooner or later. When you get enough information on different types of customers, you can unlock different business opportunities. You will also be able to track the turning points where you are losing customers, to see which stages of your service can be improved on, or even which pages of your website require optimization.

CRM software has a digital analytics tool. This integrated tool helps your employees analyze all trends and events, which will help you get new leads and customers. The employee can use the CRM to manage different activities and see which issues have to be addressed, like regional coverage, lead conversion rate or opportunity close rates. Here you can adjust your strategy.

CRM helps you create the unique experience for your customer. A big brand has lots of customer touch points. If you are a small brand, it will take more time to figure out those touch points. But once you do – your business gets to another level. You just have to make sure that this aspect of your business is highly optimized. If the customer experience is great, the customer will come back for more and will stay loyal to your company. Everyone has had a bad experience with some brand or other, and even if the service or products are fine, sometimes you never come back for more just because of that poor customer experience. With social media having so much power, it's important to keep your business on a high level since a lot of people like to share their experience with their followers. Target customers will be pleased if they feel that they are welcome not only as buyers but also as individuals.

CRM solutions for best practices. CRM helps you optimize your workflow by getting rid of routine tasks that get on the nerves of your employees and lower their productivity. They will be able to spend more time on more important tasks and focus their skills and their effort on finding solutions to those questions.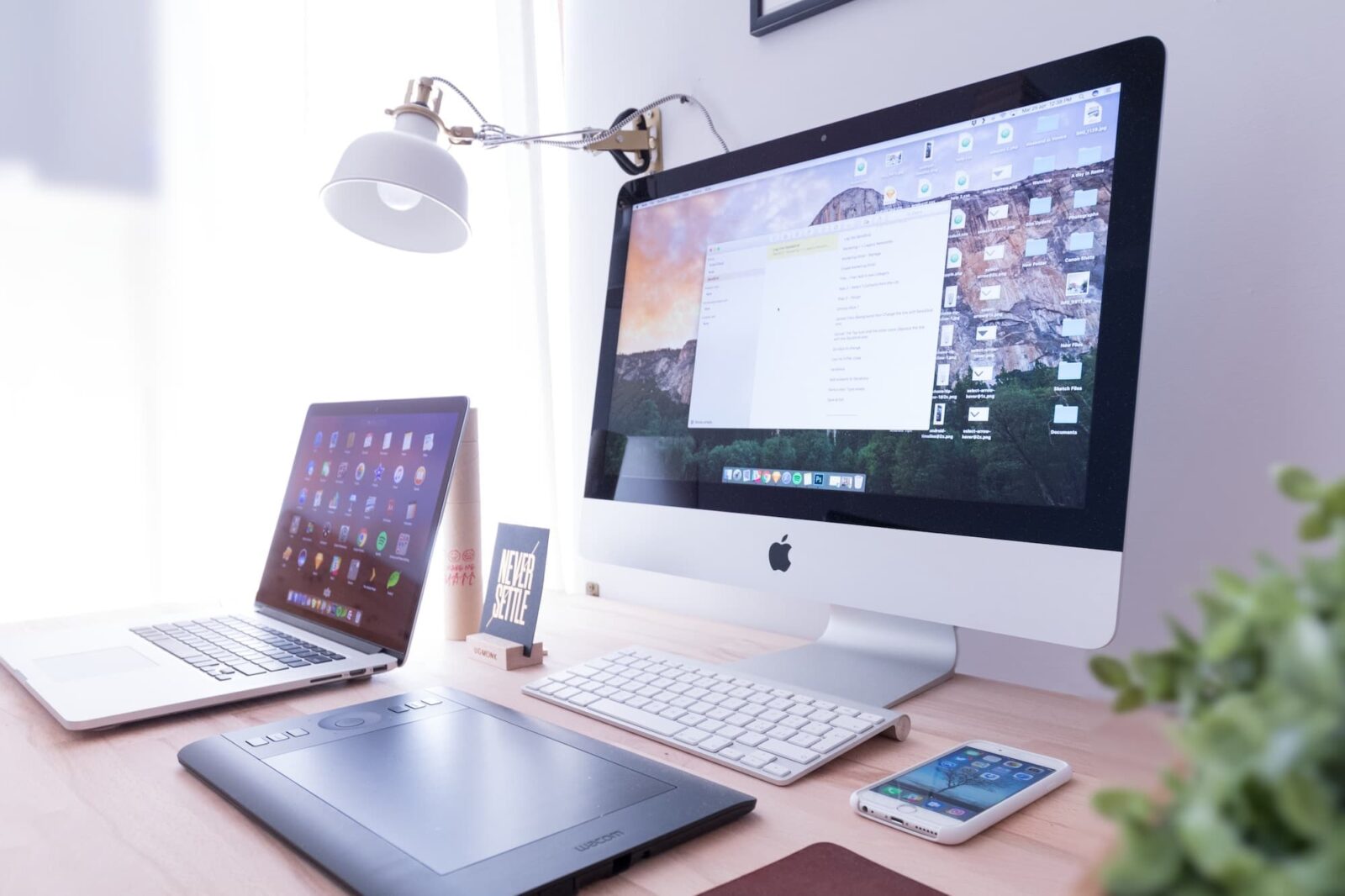 Some Of The Best CRM Software
There are CRM tools out there for every type of business and every budget. We handpicked three best examples of CRM software for you to try. All of these are great for their purposes and you have to choose based on what your business requires
Agile CRM is the All-in-One CRM. This CRM platform works with sales, marketing, and service. No data leaks and it provides your workers with consistent messaging. This CRM is very affordable and has a free trial. It is a cloud based SaaS (software as a service) service and it's mobile friendly, fast and easy to use.
Agile CRM for sales:
Allows you to track the sales process and to analyze the stages of your deals.

Allows you to call with one click and has a voicemail.

Allows you to manage the projects you have, to drag-and-drop task lists, and to see which tasks have the highest priority.
Agile CRM for marketing:
Allows you to build responsive landing pages with templates.

Allows you to track the email performance and notifications.

Allows you to send out personalized messages directly to the customers' phones.
Agile CRM for service:
Allows you to provide customers with pre-formatted replies for commonly asked questions.

Allows you to build an FAQ section for your customers at your website.

Allows you to improve relations with your customers by collecting their feedback.
This platform provides you with CRM solutions for organization and tracking the communications with clients both potential and existing, agents or partners.
All communications go in the database where they are managed and stored. You can also track different events like messages, meeting or calls that are connected with your customers. Then you can plan everything that follows these events.
Each employee can see their activity with a specific deal and see how they are doing with their current sales.
Personalized messages will invoice the client on topics you've picked. The data on a client is already in the invoice so you just have to pick the appropriate contact or lead. You can select or create new services for your invoice. The service will send an email to the client with your invoice.
Bitrix24 allows you to make custom web forms. You can pick from lots of preset templates and adjust it to create a unique form.
Salesforce is a cloud based platform that offers applications for small-sized, middle-sized and large-sized organizations that have their focus on sales and support.
The Salesforce application includes the following options:
marketing automation;

customer service;

sales management;

relationship management.
These help to manage the accounts of your customers, to track sales, and to track marketing.
You can also synchronize contacts, emails, calendar, and tasks via Salesforce for Outlook. It is very important for all kinds of organizations since it helps all the employees stay on the same page and make sure the workflow is beyond awesome.
Summary
We hope you are using some kind of a CRM platform already since it's a great tool for your business. If you aren't, we highly recommend choosing one. Your employees will be happy and productive, and your clients will come back to you for more. Try a number of different CRMs, make use of free trial and demo versions, and select the best one for your business.