Traffic declining, website performance issues, and low web page rankings could all indicate one thing – you need to invest in an expert opinion on the user experience of your business or product. Avoiding the benefits of conducting a thorough User Experience (UX), audit can expose enterprises to many potential risks and could require more effort in the future.
What's a UX Audit?
In simple terms, a UX Audit is a process that identifies areas of a digital product that may require improvement or those that critically impact customer satisfaction. It involves analyzing a website or app to determine which aspects are causing user problems and impeding conversions. By conducting a UX audit, you can discover how to enhance conversions by removing barriers preventing users from achieving their goals on the site or application.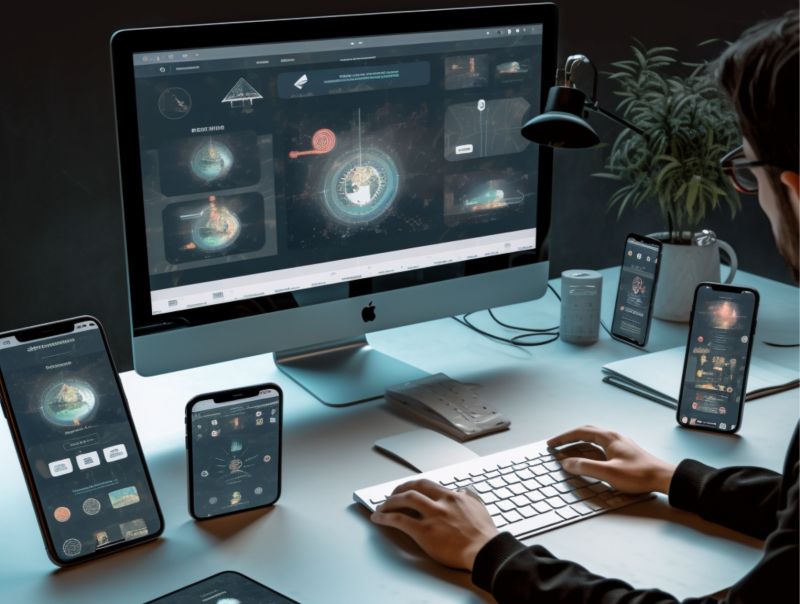 As Oleksandr Trofimov, CTO at Artelogic, points out, "Sometimes founders or product owners are biased by their product's usability. For them, everything looks very simple and easy to use. They test the website or app endless times and can explain with closed eyes how to navigate it for a desirable result. But it isn't obvious that the average user can easily grasp the app's benefits and will be able to pass the customer journey that founders expect."
If you aim to have users perform specific actions, such as signing up or making purchases, ensuring the process is straightforward and hassle-free is crucial. Creating websites, mobile apps, and other software intuitive is vital, enabling users to understand the meaning of buttons and icons without guessing.
How to know that your business needs a UX Audit service?
It's essential to prioritize checking the UX design, even for a minimum viable product, if you want your product to generate income. A UX Audit can benefit a product that has been on the market for some time and has a backlog of data to examine.
Ihor Prudyvus, Engineering Director and Head of the Quality Management Office at Artelogic, noticed: "Apart from the initial reasons mentioned above, there are several other reasons why conducting a UX Audit Service is crucial":
Your website has been on the market for several years.
The site has never been or is not regularly tested by a UX expert.
Your team does not have a professional UX designer.
You have not been paying attention to people's feedback on your site.
You are launching a startup and need an external opinion on whether the MVP is user-friendly.
The numbers have not improved after three or more months since the website redesign, and you are not generating more inquiries or sales.
It's time to update the information on your site.
For example, have you ever experienced high website traffic but struggled to convert those visitors into paying customers? If so, you're not alone. Ihor Prudyvus reminded the case he once consulted.
From High Traffic to High Conversions: Increasing Conversion Rates from 10 to 40%
"The Learning Hub, a client specializing in professional training, faced a significant challenge. They had a high volume of website visitors but low conversion rates (1,2%). During Artelogic's UX Audit Service, we discovered three significant issues hindering The Learning Hub's conversion rates." – said Ihor.
What were these UX gaps? Let's discover it below.
The interactive elements of the website disoriented visitors and were implemented inappropriately. For example, a chat pop-up appeared within three seconds of a visitor landing on the website before they could familiarize themselves with the content.
Special deals (like discounts) were placed on the regular pages without featuring dedicated landing pages. Users ignored them, even if they came from paid traffic by clicking on the ads.
The website functionality needed to be improved in important details such as payment options, contact information, and other essential information required for making informed purchase decisions.
These issues were causing frustration for users and ultimately leading to a loss in conversions.
Olena Zhuk, a UI/UX Designer at Artelogic, elaborates: "Our team recommended a series of enhancements that would improve the user experience and increase conversion rates. Specifically, by implementing UX Audit Service, we optimized the chat content and timing to ensure it appeared at the right moments during the customer journey. We also developed customized chat responses to give visitors the necessary support for purchasing decisions."
The headache of wasting the budget on special deals promotion was solved by developing dedicated landing pages with personalized Call to Action buttons and relevant information about the deals. In the next step, the PPC expert tuned the remarketing, and the company got more insights about users' behavior that allowed marketers to improve user experience regarding the special offers.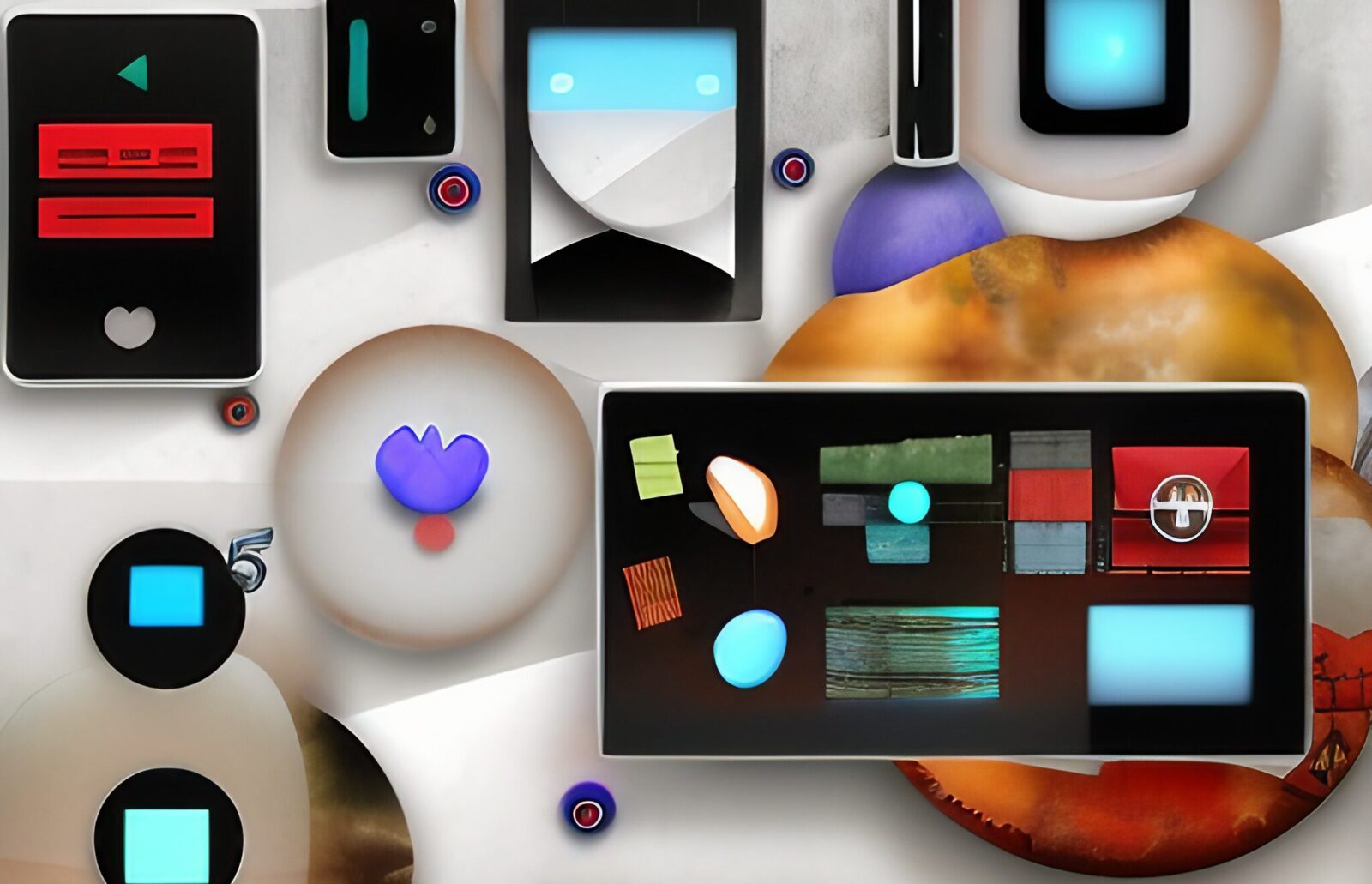 The results were impressive. Within the first month of implementing the changes, The Learning Hub saw a 25% increase in conversion rates. As we continued to work with them, optimizing other parts of their website, their customer base grew by 40% over the past year. These improvements solidified The Learning Hub's position as a leader in the professional training space, demonstrating the power of a well-executed UX strategy.
UX Audit Checklist: How to Boost Your App's Success
Research by Google found that 53% of mobile site visitors will leave a page that takes longer than three seconds to load. Is it surprising? User experience (UX) is a crucial factor in determining whether your product is successful or not. It's not enough to have a website that looks good; it needs to be easy to use, efficient, and provide value to the user. To help you get started, Olena Zhuk, a UI/UX Designer at Artelogic, put together an example UX Audit Checklist.
Website load time and performance.
A slow website can significantly deter users, causing them to leave before engaging with the content. By implementing UX Audit Service, we optimized a client's website, decreasing load time from a sluggish 7 seconds to a fast 2 seconds. The results were impressive – a 30% decrease in bounce rate.
As Olena notes, over half of all internet traffic comes from mobile devices, so websites must be mobile-optimized. Additionally, mobile users often share product links with friends to get opinions or endorsements. This process should be effortless, with visible sharing options and optimized content that fits the device's screen size.
The placement and effectiveness of calls to action (CTAs).
Calls to Action (CTAs) are the gateway to conversions. They must be strategically placed and have a clear and concise message. However, indulging in interactive but ultimately useless elements (such as chats, pop-ups, running lines, etc.) can discourage users from taking further actions on your website or app. Be sure that your interactions are geared towards helping visitors, not just aggressively pushing them to take certain actions. By optimizing their placement and messaging, CTAs increased a client's conversion rate by 20%.
The overall user flow and navigation of a website.
As Olena notes, "A smooth and intuitive user flow is essential for keeping users engaged and driving conversions." By simplifying a client's navigation and restructuring their user flow, we increased their average session duration by 25%.
Chat can be a powerful tool for supporting users and driving conversions, but it must be implemented effectively and at the right moments. Optimizing chat content and timing increased a client's conversion rate by 25%.
Forms are a critical component of lead generation and customer acquisition. They must be user-friendly and optimized for conversion. By optimizing the design and messaging of forms, we increased a client's form submission rate by a whopping 40%.
By following UX Audit Checklist and keeping UX Service in mind, you can improve the quality and effectiveness of your software development projects, making for happier users and more successful outcomes.