Logistics API (application programming interface) is a set of readymade classes, functions, procedures, and structures that can be employed within third-party solutions. In particular, APIs are used to interconnect the performance of multiple apps in a centralized system. 
This highly efficient solution brings benefits to logistics developers, end system users, and clients on the other side of the system. But let's have a bit more detailed look at APIs in the aspect of software for planning and implementing supply chain logistics.
[NAVIGATION LIST]
How API Optimizes Your Supply Chain
It's hard to overestimate the use available supply chain API can potentially bring. Software developments in this niche are complex, and customizing their separate parts would be too cumbersome. Different APIs can be employed separately and connected from the outside, accelerating and facilitating the process of developing supply chain solutions and even decreasing the number of bugs.
List of Top Logistics APIs for Supply Chain Software
We decided not to go far and provide a brief overview of the 20 top logistics APIs for supply chain to serve you greatly in this business niche. 
Benefits of logistics API Connectivity & Their Usage
The most important benefit of using API in a company is that third-party platforms' functionality saves costs on developing and maintaining the supply chain software. That is because you get your in-house workflow processes optimized and your consumer audience's behavior under control.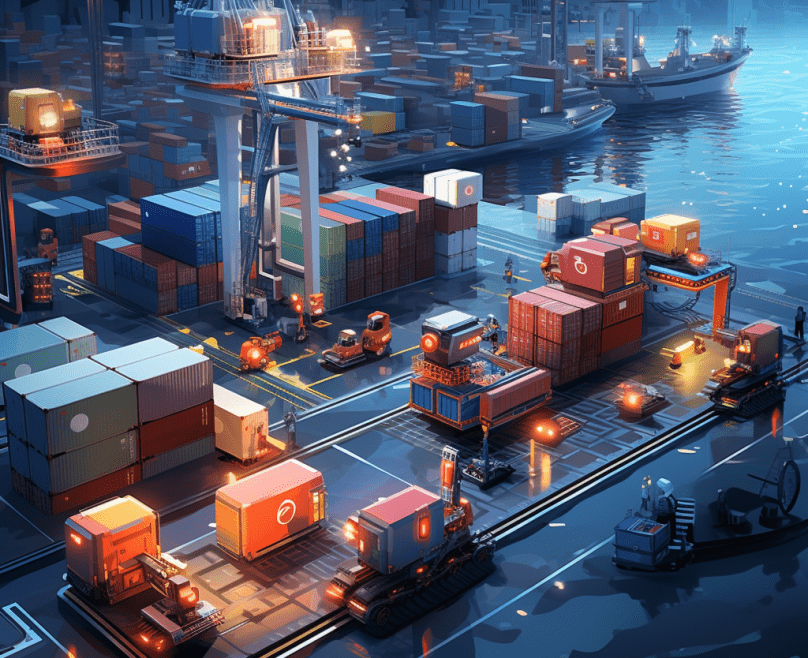 Moreover, any logistics industry segment has a strict need for a means of information exchange that would be utterly fast and not centered around a single channel. APIs can greatly help here, especially the businesses that work directly with customers.
The API for supply chain also brings advantages during the work with analytical data for supply chain logistics. The collection of data from both distributed sources and third-party devices allows making a significant step towards enhancing customer service and increasing the preciseness of routing calculations. Last but not least, integrating supply chain software with social networks can also help you enhance and manage your business reputation.
Summary
Without some of the top logistics APIs for the supply chain involved with your in-house business workflow, any solutions and processes will perform slower and consume more resources. In turn, using APIs solved two major issues in one shot, allowing developers to focus on the main functionality of a supply chain logistics app.
If you need or are interested in creating customized supply chain solutions of top quality, let's make your concept a reality – we are ready to take on a task of any sort and complexity.