Does the game worth the candle?
In the cozy office of Artelogic – a middle-size software development company from Lviv (Ukraine), we met a group of enthusiasts who were hotly discussing how to make the application distinguish essential video elements from non-essential ones. They are in the phase of research and product development of the "white-spaces" video remover – an app that eliminates whitespace from videos. It is not a commercial project yet – Artelogic's R&D groups just discovered needs and, after the initial research, decided to turn the idea into an application.
Another group works with text recognition technology known as OpSIR to develop an Image text parser – the app that helps to work much easier with the content on the videos – copy some helpful information, parts of the code, etc.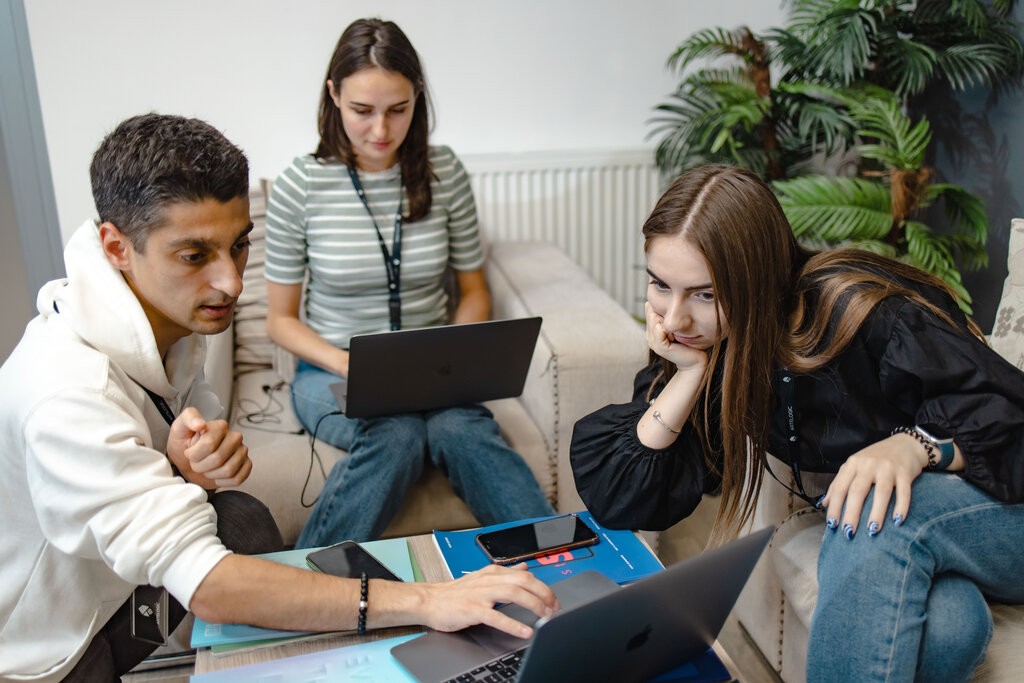 Frequently we imagine R&D as a complicated process involving scientists and a lot of resources. For sure, Research and Product Development isn't easy entertainment and is directed to discovering new business opportunities with no 100% guarantee of success. That is why it is allegedly regarded as one of the activities affordable only for large companies. Meanwhile, in the epoch of total digitalization, R&D means not only well-equipped labs and crowds of scientists. It is also the activity of discovering and validating new opportunities throughout the many domains. Small and middle-sized companies can successfully run it, especially with domain expertise.
"We are a fast-growing company, and the pace of growth challenges every business. Our teammates are very curious – Andriy Burda, Senior Engineering Manager at Artelogic, is joking – so we decided to harness their curiosity by creating new opportunities for our talents. Eventually, our company motto is "beyond the framework."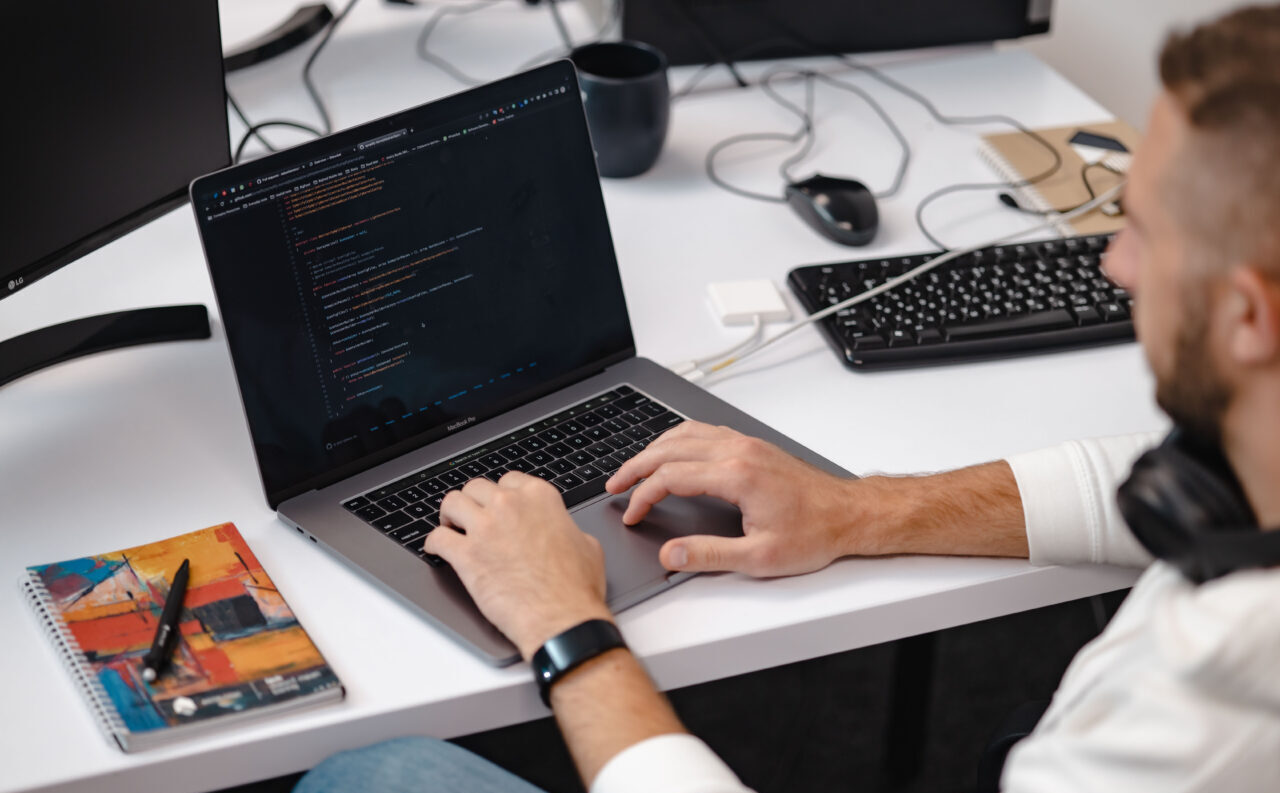 We discussed with Andriy the difficulties in Research and Product Development, the company's objectives, and whether a doctoral degree is necessary for the sphere.
What are the first R&D projects that your team works on?
Our first R&D projects are web applications that address the issues of managing video. We inherited the curiosity about video-related challenges from our internal startup – Snaplore (a state-of-the-art knowledge management platform that brings together text and video recording), that already successfully performs as a standalone service. Research shows the demand for easy-to-use apps for enhancing the experience of video & image processing, especially for e-learning purposes. So, we have come up with two prototypes.
---
"White-spaces" video remover
Most education and training are now being completed online. Typically in the form of video lectures. However, not all lecturers can record the lesson in a concise and structured manner to convey the most significant amount of information in the shortest period. So Artelogic's R&D department created an app that eliminates whitespace from videos. Whitespaces are interruptions in the video that occur while something is loaded or when the author is silent. We don't alter the video's structure. The app helps to optimize video, make it easier/faster to watch and make it less annoying. After cutting out these sections, the video is much shorter – the indication hits 30% on the videos we processed.
Image text parser
If you are familiar with Apple devices, you are aware that you can highlight text on iPhone and iPad images. We enabled the same functionality on the Web as well. The app will help to work much easier with the content on the videos – copy some useful information, parts of the code, etc. It is based on text recognition technology known as OpSIR. How does everything work? A web page containing photos is analyzed when you click on a button. You may want to highlight the text when you're done with the analysis. This is possible even if you don't have internet access or your connection is slow.
---
What are the reasons middle-size companies like Artelogic get involved in R&D?
A company's size is less crucial than its potential. R&D usually focuses on specific initiatives and the development of brand-new products. When there is a need to understand something unique or a solution that isn't available on the internet, it motivates individuals and organizations to go that path.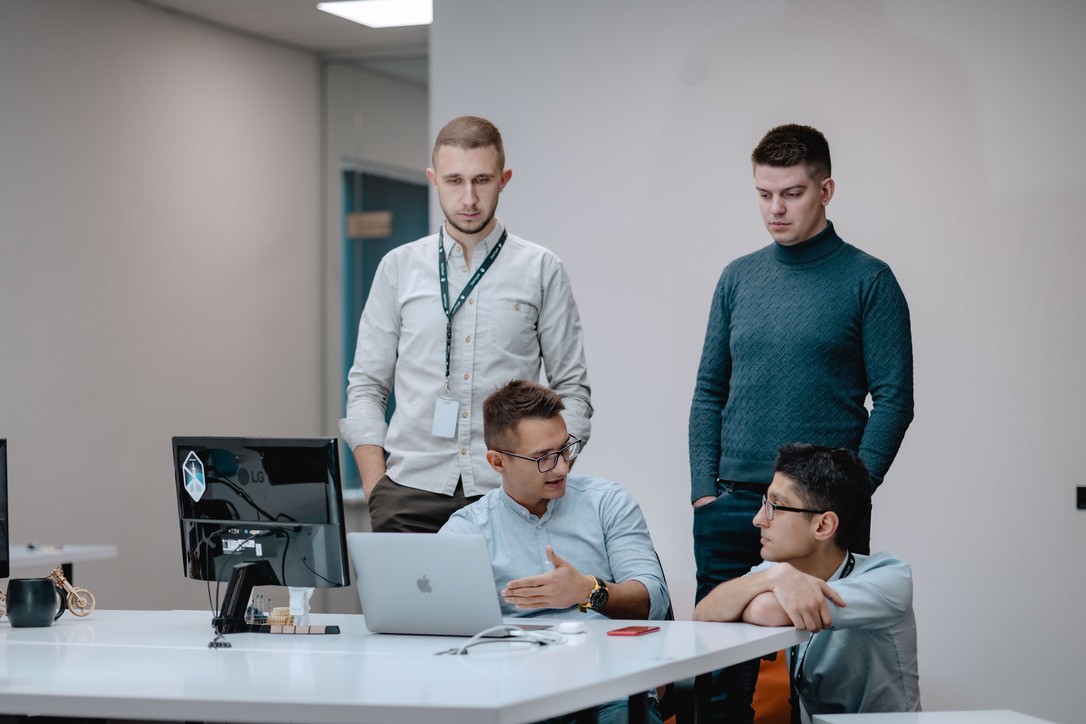 Talking about agility is also essential. The market is constantly changing. Rapid transformation is occurring within the IT sector. In all the years I've worked in IT, there has never been a time when I felt stuck. We should always stay up to date on new technological developments. These so-called "hype" technologies genuinely have consumers who are interested in them. It allows for more prudent decisions to be made after consulting subject matter experts; it is typically not suggested from the perspective of product launch. We aim to surf that innovation and trend wave as a cutting-edge IT company.
What's the difference between R&D and performing tasks for customers?
Typically, while working on client projects, we stick to a concrete framework of the projects. We must conform to our client's business practices. And in such projects, we automate business procedures. We adhere to stringent time and financial constraints and create an optimum strategy to satisfy the client's demands. Nevertheless, some clients' projects comprehend the R&D features, and it is an opportunity for our team to showcase their creativity and innovative mindset.
When we talk about R&D, these initiatives were not constrained by a rigid structure; they had space for creativity and sufficient time to evaluate specific pre-existing solutions or grasp partial solutions that may be implemented in this project. Even if these actions produced no tangible results initially, they enrich our experience and serve as validation of innovative approaches. We can use some outcomes for clients' projects and re-configuring our new R&D initiatives.
What are the biggest obstacles, and how you overcame them?
One of the difficulties is allocating experts' time exclusively to R&D initiatives. Therefore, it is not so easy to remove a person from the project and assign him R&D tasks. The challenge is matching the available experts and well-elaborated concepts of a project.
The second obstacle – numerous apparent ideas have already been adopted. The American, Chinese, and Indian markets are bursting with ideas and innovations. Therefore, every proposal requires evaluation – are there comparable products on the market?
The third one is to examine the issue objectively, avoiding personal preferences and biases. In the end, sometimes, we are blinded by an emotional choice that is not beneficial to anybody. It is vital to evaluate ideas from a market perspective and not only from the desire to execute an R&D concept.
If you have no labs or scientists, how do you conduct R&D?
Sure, we don't work on new materials or the Higgs boson. But having vast experience in delivering clients' projects, we also discovered some gaps and needs that could be satisfied. Since we found it, why don't we validate and try to develop the proper solution?
We analyze each concept within the team, weighing its advantages and downsides. In this way, we strive to exclude the emotional component and determine whether the user's demands really exist and which R&D solution is possible. As a result, many ideas are lost at this early stage. After the concept has been proven, it must be broken down into points and shaped into a more quantifiable objective. The next step is to organize the remaining work into manageable chunks that will lead to the desired outcome. After that, we enter these processes into our task management system.
By the way, members of the R&D team may have scientific credentials. However, some people are interested in research but never become scientists. This is an official title for me when we talk about an academic degree. For me, the most significant component of my job is the ability to discover the potential in others and to be innovative.
What is your personal motivation for doing R&D?
It inspires me. Since childhood, I've had the drive to learn something new. When I do not acquire new knowledge, I get a little despair. I am constantly attempting to gain new knowledge since the accomplishments of others demonstrate that humanity is in constant development. We (both on a personal and corporate level) have no other chance to succeed than move forward at the pace of technological advancement. My little ambition is to develop Artelogic's engineering laboratory, where we may work on ideas and execute creative hardware solutions in our spare time.