Launching a new SaaS product, such as a project management tool or a customer relationship management platform, can be an exhilarating journey, yet numerous obstacles often accompany it. How can you guarantee a smooth launch of the SaaS product and user onboarding experience? In this blog post, we will explore seven essential steps to consider as you gear up your Marketing strategy for Saas products.
The SaaS Product Launch Checklist: Essential Steps to Success
Are you gearing up to launch your cutting-edge SaaS product? We've got you covered, from aligning product features with your go-to-market strategy to establishing a comprehensive knowledge base for early adopters. Are you ready to make your mark in the competitive world of SaaS? So read the text below for great SaaS product marketing, ideas, and launch.
1. Align Product Features with a long-term Marketing strategy for Saas product
Your go-to-market strategy should be at the core of your product's development. According to a study by CB Insights, 42% of startups fail due to a lack of market need.
"The most popular mistake of many SaaS product founders is the broad positioning and, consequently, the desire to build a product that solves all global problems:). If you feel tempted to do that, let yourself back to the trigger that prompted you to kick off this journey. Most likely, it was a particular hassle you or your friends couldn't solve with existing solutions. Highlight this feature in your product! Focus on delivering a clear message about what your product does and how it benefits users. This will help you attract and retain customers and differentiate your product from competitors," – said Volodymyr Khitsiak, CMO at Artelogic.
StreamlinePro, a project management software startup, aimed to captivate the SMB market with a unique and intuitive tool. They dove into extensive research to uncover SMBs' challenges with existing solutions, such as complexity and poor collaboration features.
Equipped with these insights, StreamlinePro crafted a product roadmap focusing on simplicity, seamless third-party integrations, and intelligent resource allocation tailored for their target audience. Finally, they developed the Marketing strategy for the SaaS product, thrilled to succeed soon.
Unfortunately, they were unsuccessful in their efforts. Despite conducting a thorough analysis of their competitors' offerings, they were unable to provide a standout feature known as the "killer" feature. This refers to features that compel users to completely rethink how they use other similar apps or solutions.
Once your development team has provided a scope estimate, it's crucial to analyze whether investing time and resources into a trivial feature, which will make a slight difference in the market, is truly worthwhile. The devising feature "killer" sometimes requires more effort than its development. Another truth is that the market may be oversaturated, making it necessary to develop an "all-in-one" solution to tap into it, but this poses a higher level of challenge.
"In the case of StreamlinePro, the way out could be the development of some add-ons or apps for the existing ecosystem, like Salesforce or Hubspot marketplace, instead of development of one more CRM," – resumed Volodymyr Khitsiak.
To achieve Saas product success, it's essential to align market demands with the capacity of the SaaS product team. Once a "killer" feature for a future SaaS product has been identified, it must be clearly communicated to the development team. Founders must first determine the scope of the feature to see if it's worth pursuing. After that, the functionality that truly sets the SaaS product apart must be rigorously implemented and tested. This feature is the selling point of the whole product.
2. Avoid Excessive Non-Essential Features
"Packaging your SaaS product with countless features is tempting, but this can be counterproductive. Focus on one or two market-disruptive features in your Marketing strategy for SaaS products that set your product apart and resonate with your target audience. This will help streamline your SaaS product development process, reduce complexity, and make your product more appealing to potential customers," – said Ihor Prudyvus, Engineering Director at Artelogic.
For example, one of the time management app startups aimed to stand out by focusing on market-disruptive features for busy professionals. Their research revealed that existing apps overwhelmed users with unnecessary features, complicating task planning and prioritization.
So, the product team honed in on two core features:
a clutter-free interface
a smart priority-based task allocation system.
This streamlined approach led to a user-friendly app that genuinely addressed their target audience's needs. Upon launch, the startup's unique approach quickly gained traction among busy professionals who valued its simplicity and effectiveness. By concentrating on market-disruptive elements, the app can carve out a niche in the competitive time management app market, attracting and retaining loyal customers.
Including non-essential features in SaaS products can greatly increase development costs and time-to-market, complicating the product's scalability and customer awareness. However, this doesn't mean that founders should create products with limited functionality.
It's important to clearly understand the target audience and customer expectations when deciding which features to include in the alpha, beta, and release versions. All mentioned above must be highlighted in the Marketing strategy for your SaaS product.
Additionally, testing phases may reveal new nuances and customer preferences, requiring the SaaS product team to be agile in prioritizing and implementing necessary features for release.
3. Provide Comprehensive Customer and Technical Support
A Zendesk study reveals that 52% of customers will likely switch brands after just one bad support experience. So from day one, ensure you have enough customer and technical support to handle any issues that may arise during the SaaS product launch.
This includes providing a responsive support team, creating a help center with FAQs, and offering multiple channels for users to reach out for assistance (e.g., email, phone, live chat). Investing in quality support will improve customer satisfaction and increase user retention of your SaaS product. Effective SaaS product management is crucial in ensuring a successful SaaS product launch and maintaining a high level of customer satisfaction throughout the product's lifecycle.
Beyond that, the early-bird users can become the best source of insights about the further product strategy. They usually tolerate the testing version's bugs and could easily report them. But instead, they expect a fast response and some perks from the product team.
What could go wrong? The challenge could be the coincidence of adverse factors: a lot of bugs, a limited technical team, and a poor knowledge base. In this case, the customer support team will frequently push the technical experts, that, in turn, distract them from improving the product. To avoid such a scenario, ensure that at least one factor of this triada (no or few bugs, available technical team, and knowledge base) plays on your side.
4. Polish the Demo and Offer a Sandbox Environment
A survey by Dimensional Research found that 90% of users abandon a poorly performing app. "A polished demo is essential for showcasing your product's capabilities and encouraging prospects to sign up. Additionally, providing a sandbox environment allows potential customers to test your product in a live environment, giving them hands-on experience with your software's features and functionality. This can be a powerful selling point and help convert prospects into paying customers," – explained Oleksandr Trofimov, Chief Technology Officer at Artelogic.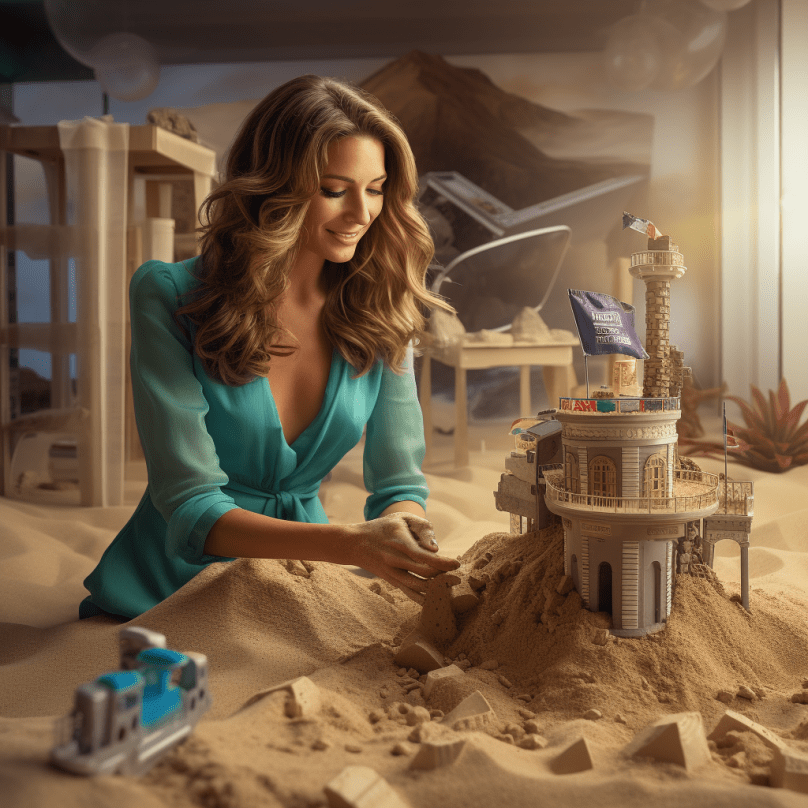 The primary value of the Sandbox is real case reproduction. It isn't a secret that transferring the company's data is the most popular obstacle for switching to a new service, even if it wins over the current one. Another obstacle is the fear that the new service could occur less convenient. The testing in a real environment could effectively unveil these biases.
Tip from Artelogic:

Don't make the Sandbox blank! Upload some fake data and reproduce real cases allowing the tester to manipulate the data and create additional entities.

5. Create an Intuitive Landing Page for Demo and Feedback Collection
Design a user-friendly landing page that communicates your product's value proposition and showcases the demo. According to a study by HubSpot, well-designed landing pages can increase conversion rates by up to 27.4%. "Make it easy for prospects to sign up and provide feedback on user experience, as this will give you invaluable insights to improve your product before its official release," – mentioned Ihor Prudyvus, Engineering Director at Artelogic.
Developing a standalone landing page for product versions and offers is crucial for attracting early birds. Including special pages such as offers and beta-testing invitations on a product's website without featuring them is considered to be poor practice.
What could these landing pages include?
Product Description
Use Case (better in the screenshot or video format)
Terms and conditions
Call to Action and Contact Form
For sure, the product owner can add more fields and information (like Customer feedback or comparison with competitive solutions). Still, they need to be careful to avoid cluttering the landing page.
6. Build an Excellent Knowledge Base for Early Adopters
An extensive knowledge base is crucial for helping early adopters quickly find solutions to any issues they encounter. According to a study by Zendesk, 67% of customers prefer self-service options over speaking with a company representative. An Excellent Knowledge Base in SaaS product should include detailed documentation, video tutorials, and AI-powered chatbots that can offer tips and guidance. A well-organized knowledge base not only empowers users to resolve problems independently but also reduces the workload on your support team.
Kit of Knowledge Base:
In-depth documentation
Video tutorials (for example, with Snaplore, the best-in-class knowledge management platform)
AI-powered chatbots for assistance.
What about the outcome? Users became self-sufficient in problem-solving, leading to a decreased workload for the support team.
7. Embrace Agility in Improvement and Bug Fixes
According to a study by PwC, agile projects are 28% more successful than traditional projects. "Be prepared to iterate and improve your product rapidly based on user feedback and market trends. This includes adding new features, fixing bugs, and refining the SaaS product's development and overall user experience. By staying agile and responsive to customer needs, you'll create a more robust and competitive SaaS product that stands out in the market," – said Olena Danyliv, QA Engineer at Artelogic.
By embracing agility in the improvement and bug fixes, SaaS products can achieve the following:
Increased customer satisfaction: Rapid iterations and responsiveness to user feedback led to a more tailored product experience and higher customer satisfaction rates.
Faster time-to-market: Quick adaptations to market trends allows SaaS product to stay ahead of the competition and promptly deliver innovative features.
Improved product stability: Timely bug fixes ensured a seamless user experience, minimizing disruptions and boosting overall product reliability.
Enhanced brand reputation: the commitment to continuous improvement and responsiveness to customer needs helps to establish a robust and credible brand image.
Bottom-line thoughts
Marketing a SaaS product is a challenging task that demands significant effort and a coordinated team. Despite the oversaturated market and constant influx of new apps and solutions, new unicorns continue to emerge, indicating growth and evolving customer demands. To capture a share of the market, founders must prioritize two key factors: a deep understanding of potential customer's pain points and a finely tuned marketing strategy for their SaaS product.