The need for optimizing for the mobile-first index in Google grows apparent from day to day as more and more people use mobile devices to browse the Internet. That is why when it comes to having a decent ranking factor, we can't stress enough to our customers the importance of having a beautiful mobile friendly website with a responsive design. Wondering which impact does that the mobile-first index have on your app?
Undeniably, with the Google's mobile-first index, to remain competitive within Google search engine, your internet resource has to be ready for mobile-first indexing. So, do you need to make some serious changes to your site to accommodate the new ways customers are engaging with your online business? Of course, from the first glance, it's easy to get distracted with everything mobile-first index features. But don't panic, this post will teach you how to prepare your business for that.
In short, in this article, we will cover the following:
[NAVIGATION LIST]
So, let's dive in.
What Is "Mobile-First Indexing"?
Mobile-first indexing means that the mobile content is indexed and used for showing listings to both desktop and mobile users. To put it simpler, Google uses the mobile version of the web as the primary search engine index. So, we have to admit that mobile rankings do matter. Surprisingly, but it's a fact: today a smooth mobile experience is critical even for desktop sites.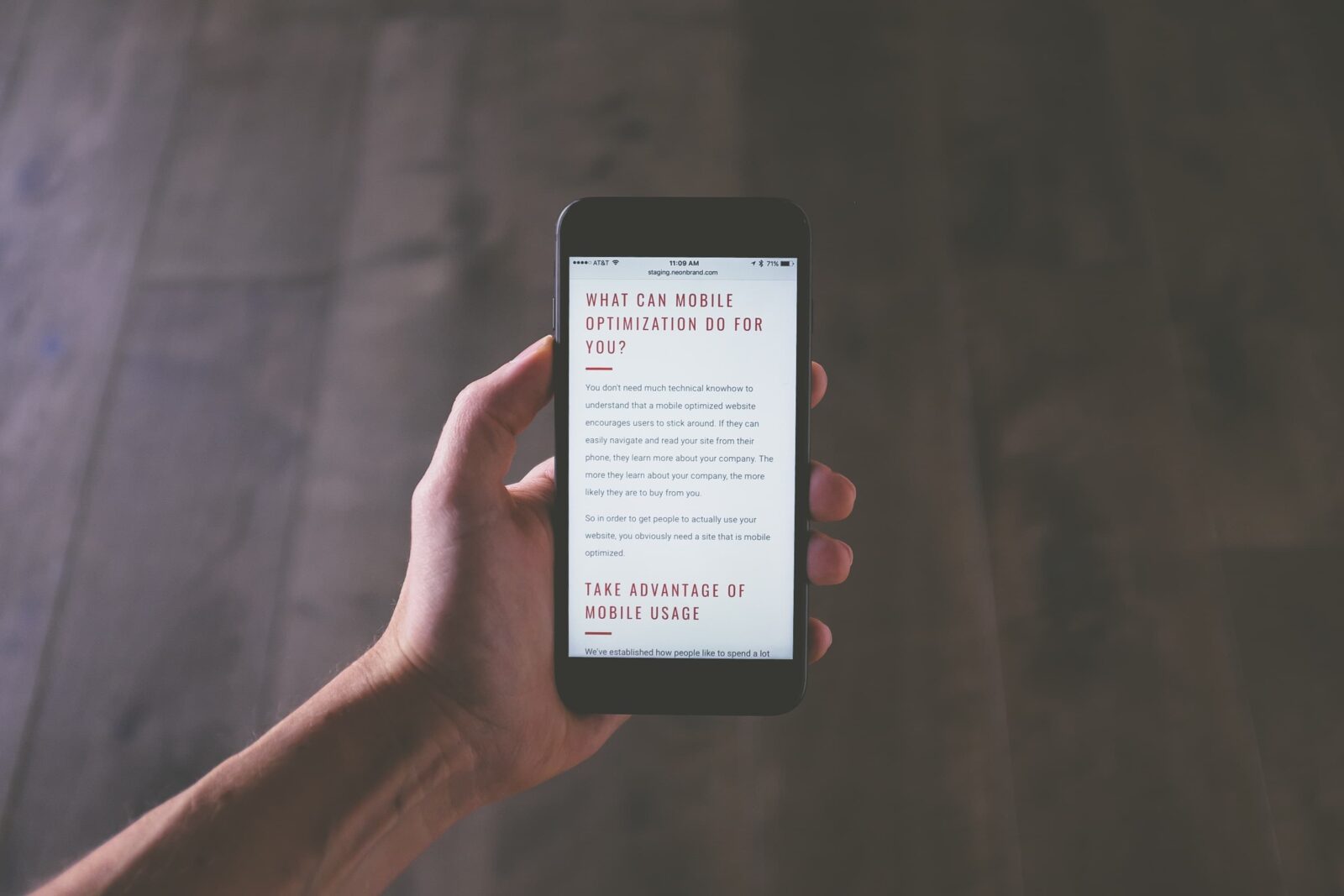 How Will Your Business Benefit From "Mobile-First Indexing"?
In fact, being in the Google's mobile-first index will bring a huge number of advantages to your business, with the most important ones:
You are shown first in the mobile search results: your mobile pages site is shown prior to those ones, which are not in the mobile-first index.
Increased traffic: the bigger numbers of people see your service, the greater traffic you may count on.
Increased time on page: if your site is well optimized and a fun to use, your customers will likely to spend more time on it.
The reduced bounce rate of both web and mobile users: responsive mobile sites deliver an optimized browsing experience and a two-for-one value. Indeed, since the design of the sites with a great, responsive web design has been changed to perfectly fit the size of the mobile user's screen, such sites do rank well on both mobile and desktop. So, users adore your site, no matter whether they are visiting it via mobile device or a Mac.
Boost on sales: the more happy customers you've got, the bigger sales you might count on.
It might be said without exaggeration, if your website is not ready for mobile-first index, remember: another potential customer giving money to your progressive web competitor.
Mobile-first indexing: How to find out whether your site is in?
To check if your mobile app or a desktop version app is now in the Google mobile first index, you will need to do several things, not to mention:
First of all, scan your internet resource for flaws. Google's Mobile-Friendly Test, for instance, will help you reveal all of your site's red flags for concern. If your mobile and desktop versions are green, it's ok. If any of them is red, consider optimizing it.
Second, have a look at your log files. If you see that there is an increase in smartphone Googlebot activity, your product is in.
Mobile-first index: How to implement and what should your technical team know?
Getting your websites ready for the mobile-first index is not that easy. There are several things your team should do to rank well on Google with the mobile-first index.
Mobile-First Index: How To Implement And What Should Your Technical Team Know?
Artelogic has handpicked the basic steps for your technical team to follow:
Get all of your content ready for mobile viewing. Just for the record, the

Google's Mobile-Friendly Test

is a great developers tool, which can also help you visualize what your mobile version of the site looks like and what your customers view.

Add only relevant (related to your product) high quality content to your site and make sure that you have the same content on a page-by-page basis from your desktop to your mobile site.

Ensure your internet resource has a responsive web design. If not, consider switching over to a responsive theme. Luckily, today, there are numerous open source responsive themes for popular CMS, such as WordPress, for example. You can also ask for professional Artelogic custom development help. We will find the best suiting theme for your business and will help you transfer everything from your irresponsive site.

Structure all your data in a beautiful, comprehensive way. Ensure that metadata is present on both versions of the site and your site's mobile content and desktop content is the same and the URLs within the structured data are updated to your mobile version on the mobile pages.

Improve the mobile page load speeds. Currently, the page load speed should be 1-2 seconds (yes, the lower, the better). Note that even when some of your mobile pages fail to load fast due to heavy graphics, you should make them speed optimized as possible.

Eliminate Flash. Instead of Flash, which takes a lot of time to render, consider using HTML5 and JavaScript.

Find a good hosting. Indeed, it's critical to make sure that you have a decent hosting provider who can easily cope with the potentially increased crawl rate.
Tip number one: optimizing for Desktop Sites is still highly recommended. Your site should be mobile and desktop friendly. Bear in mind that since Google is not the only search engine currently available. That is why it would be smart to make your digital product caters to other search engines, applying different search engine index metrics, for instance, Yahoo, Bing, or DuckDuckGo.
Tip number two: The sooner you can make improvements to your mobile site, the better.
The Bottom Line
Anyway, to gain a competitive advantage among modern technology businesses, applying "mobile-first indexing" techniques to your internet service, whether it's a mobile-friendly site or a desktop app, is of paramount importance. So, make sure that your application is in the Google mobile first index. Should your ultimate site already have a responsive design, you just need to focus on your user experience. And we kindly remind you, Artelogic is a great customer-centric application development company, which can deliver A-level apps which will be ready for the mobile-first index regardless of the version of your site.