Have you noticed that more and more companies these days are turning to online customer support portals? Do you know the reasons? Maybe it's time for your organization to consider taking full advantage of all a good customer portal has to offer? This article will help you determine whether your ultimate business needs adding a self-customer support service.
[NAVIGATION LIST]
Background To The User Portal
But before we start, tick the issues which are true for you.
Your support team is always stressed and busy, bringing your business additional expenses on a regular basis.
You don't have a decent amount of regular customers as most of your customers are one-time-going individuals.
You don't know your customers, their real demands and reasons for dissatisfaction.
You want to improve the customer experience your business software offers.
If you tick the majority of these cases or all of them, you definitely need a self-service online customer portal. Such a service augments your business potential, giving your customers what they expect to receive and the time they want to. In other words, a good integrated customer service might not only create a better customer experience, but also offers novel opportunities to grow and develop for your business.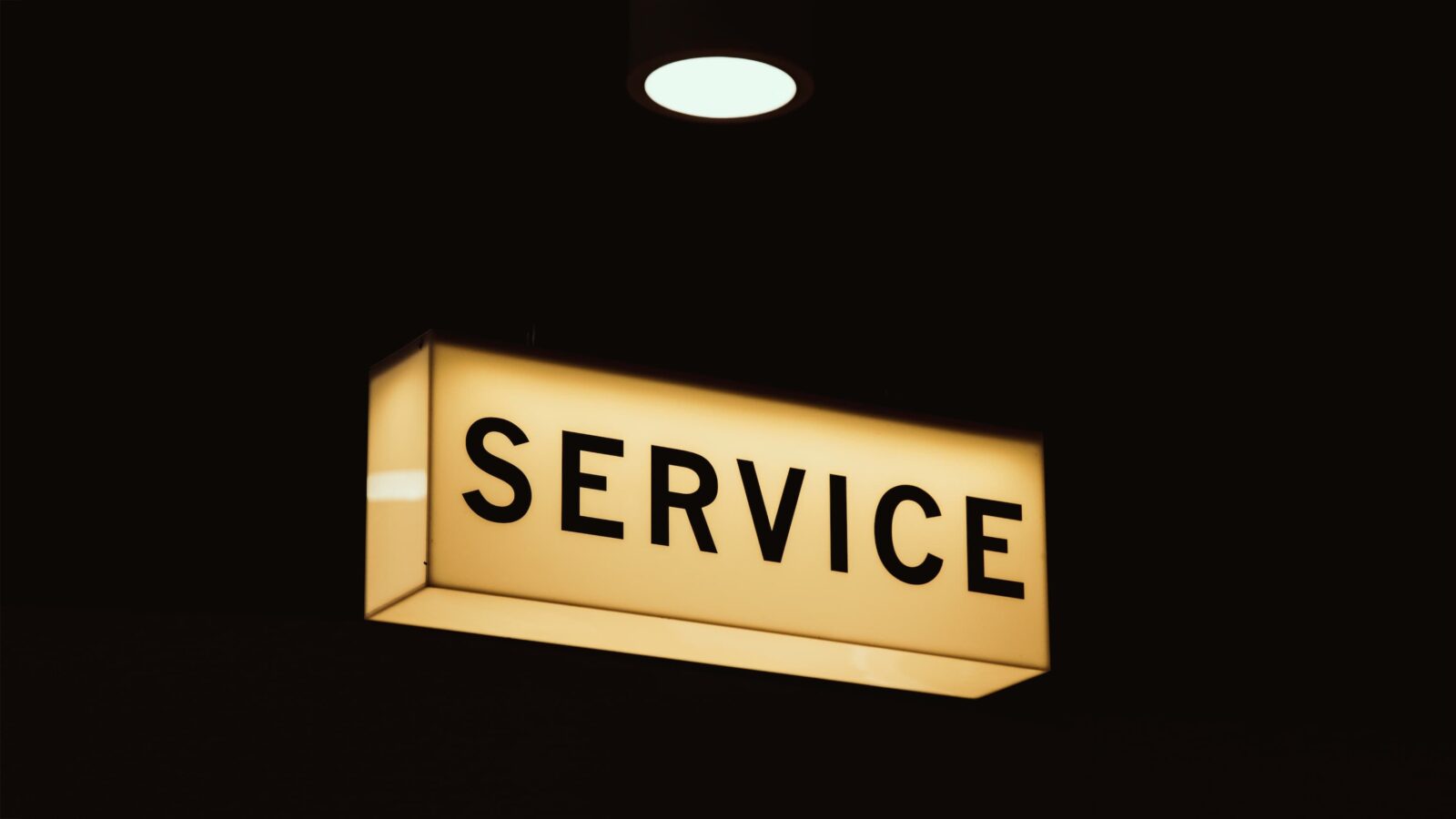 Main Types Of An Online Customer Service
Today, there are several types of an online customer service:
Live chat or a chatbot (you can speak to a company's representative and get answers to all of your questions in real time). In most cases, live chats are completely automated, meaning that they have a definite set of most frequently used questions and possible answers. The computer sees the question and detects the right answer from its database. If the answer for the particular question is not found for some reasons, the question is send to a real person (customer support representative) who the replies. By the way, by means of AI (artificial intelligence) technologies you can teach such chatbots, so that they get smarter and smarter.
Knowledge base and self-service or a FAQ (it's a site of questions and answers). You have a question, simply find the product's knowledge base usually located at the main site. Enter this page, find your question and check the answer. That's it!
A combination of these two options. (It's a full-cycle self-service customer support).
Basically, a good online knowledge base in a user portal creates a better customer experience as it answers any questions your customers have. But that is not all. Actually, it's a secure and efficient way for your target audience to get information which bypasses queues and waiting on return calls or emails. In other words, a customer looking for possible ways to solve issues doesn't wait for your support team's call or email, but checks your online knowledge base and can find answers to all their questions without your team being involved. Meanwhile, your team can concentrate on doing other tasks rather than just answering calls or emails. Sounds great, doesn't it?
Key Functionality Of The Business Portal
In general, a good business portal does the following:
Answers the demands of modern customers: they don't need to bypass queues and wait on return calls or emails.
Brings customer satisfaction: your users get what they want via live chat and messaging and they know how to solve any issues which might occur.
Saves time both for your business and your customers: your team doesn't need to waste its time on questions and calls answering. Meanwhile, your customers don't depend on your working hours and can solve issues all by themselves anytime they need, even at night.
Centralizes information and problems gathering and solving: you have a robust customer service agent solution, which gathers all information in one place. Thus, you customers and you know where to search for the required data.
Gives you the vision of your customers' needs: you may check which issues your customers experience, which solving solutions they prefer. Thus, you will have all chances to improve your business, offering your customers exactly what they want.
Luckily there are a number of self-service options offering omnichannel support currently available, both free and paid. But sometimes, you might need not only a good portal, but an out-of-the-box customer portal system, providing customers with more specific support and care. In that case consider finding a reputable custom software development partner, for instance, Artelogic. Our development company has the needed knowledge, skills and expertise to create an awesome client portal tailored to your ultimate business needs or customize the one you already have.
Are you now wondering what extra advantages can an out-of-the-box customer portal system bring?
If yes, check the key advantages a customer-centric integrated customer support offers:
More elegant, smooth and business-centric portal software: the solution takes into account all your business needs, all your regular activities are automated and everything just works fine.
Happier customers : since every single interaction with your customer matters, your software records all customers requests and helps you determine the best problem solving options for each particular customer.
More ways to go for your customers: the custom-made online communities portal can bring your target audience the possibility to adjust the customer preferences to their individual needs.
In-depth glance at your target audience and right personal-touched marketing: the custom in-built tracking and insights analytics and reporting tools can gather the important information about your target audience and thus, you can personalize exclusive marketing materials for your customers.
Therefore, a customer portal enables both your business and your customers benefit from it. By the way, Artelogic can help your develop and set up your business-centric self-service portal with ease. Just for the record, our expert application development team has developed numerous integrations apps, including a nice customer portal called The Daily Escape. Check this case study to find out more about it and advantages it can bring. We can develop a similar or even a better product for your business, improving the experiences for your customers.