As the abbreviation indicates, CRM is corporate software that manages customer relationships. In the real estate field, it is a great tool for automating the workflow required to provide what we usually call a personalized customer approach. Further on in the article, the experts from Artelogic, a real estate software development company, share their tips on choosing the most suitable property management and maintenance software and other aspects of applications for property management.
[NAVIGATION LIST]
Tasks solved by CRM
Are you hesitating about whether you need the dedicated CRM or not? We'll tell you which tasks this software completes and how your business processes can be enhanced with its capabilities to make your decision easier.
Customer service.

A real estate agent connects

a property owner and the one who wishes to purchase or rent it. To earn, agents must, obviously, deal with large volumes of requests, contact customers timely, remind them about upcoming meetings, and tactfully suggest estate for sale to potential buyers. An agency without a centralized sales system will merely make employees 'drown' in the massive volumes of data. CRM and other property management and maintenance software structure all that data, making

all related operations accessible and seamless.

Dealmaking

. Establishing

a rent or selling a real estate object may take months or even stretch throughout the years, mostly due to legal issues. Several deals can be connected to the same object during that time. This often confuses agents and increases the risk

of failing a deal due to all the paperwork mess. With the help of property management and maintenance software, you can gather all important data in one place and conveniently manage everything related to the everyday workflow.

Reputation management. Many owners and buyers try avoiding intermediary agencies, finding them a non-trustworthy partner in an important, financially reinforced deal. To gain a good reputation, stand out on the market, and become a word-of-mouth advertised company, high-quality customer service that provides a real 'wow effect' is required. All employees must make deals according to a single method and using a single dedicated tool, respond to questions fast, and keep all the nuances of the contract in their heads – all in all, an agency must work like a clock. CRM and the related property management and maintenance software help achieve that in

the best way possible.

Centralized data storage.

Agents must

frequently work in the field: meet accommodation owners, demonstrate apartments, and solve questions on objects. A working PC is unavailable at such moments, and all information is saved on various devices. Eventually, the data may be lost or missorted. All modern CRM systems provide access to centralized info through any device with an

Internet connection.

Time-efficiency.

Property management and maintenance software allow managers to use their time more productively. Tasking reminds agents about all deals and actions connected to them.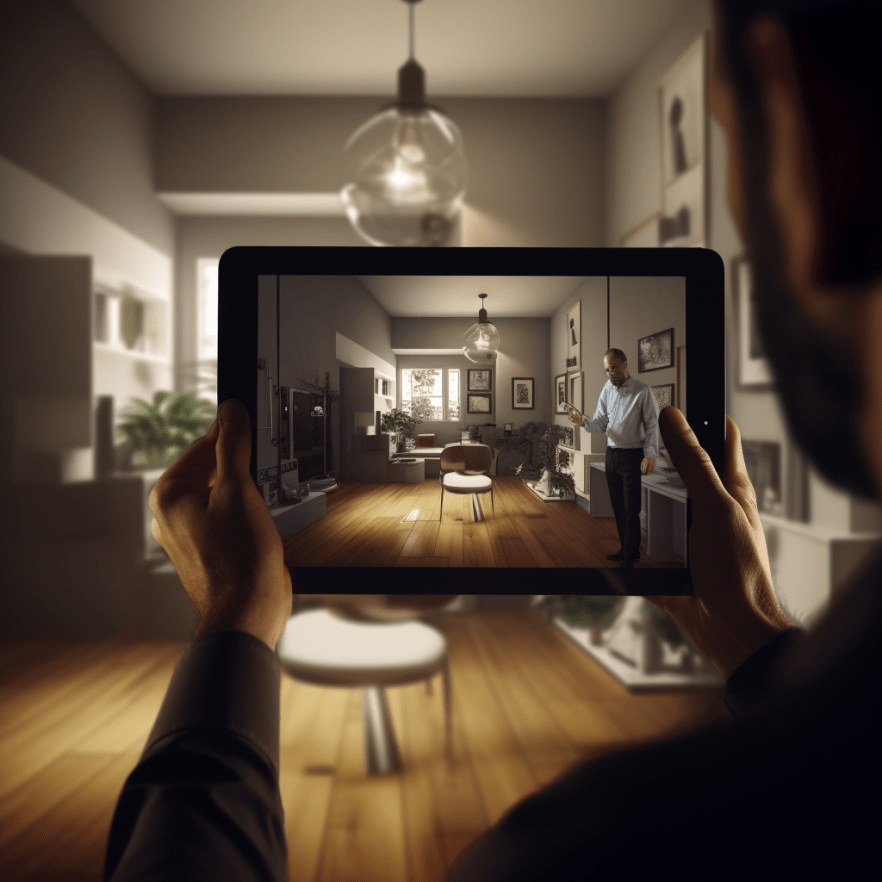 Things to know before searching for property management and maintenance software
Before purchasing some or other CRM (the vast majority of which is paid software), we strongly recommend answering the following important questions.
What are your current primary business needs?
A CRM must wholesomely satisfy your general business needs. Ensure the property management and maintenance software has all the daily business process enhancement features. The most demanded are a billing system, tenant monitoring, mobile version access, and integration with third-party services (if there is such a capability, clarify which integration options are supported; usually, it's email, database, and other services).
What are your future primary business needs?
Think about the way your company can be expanded in the upcoming future. This doesn't mean that you need to immediately get the most advanced CRM option out there, paying huge money for it just for the sake of further prospects. Only an adequate, balanced assessment of your future business intentions will help you decide whether the most primitive solution with basic functionality will work for you or whether you should focus on more prominent alternatives.
What is your employees' level of PC skills?
Last but not least, quite an important question: how well will your real estate agents be able to handle the property management and maintenance software? A die-hard marketer may not be the tech-savvy person to start working with software automation tools immediately. As a result, a CRM can come out as cumbersome for some employees and even cause errors in order processing. On the other hand, it may be a great pretext to make your staff consist of only contemporary-minded experts with sufficient PC working abilities to handle the property management system.
Criteria for choosing property management and maintenance software
What to focus on to choose the best CRM and other property management tools? Let's find out.
Functionality.

Among the necessary functions, a CRM for the real estate business must feature are automated newsletters

, notifications, reports, email account synchronization, and integration with third-party services (the 'open API' feature usually defines this

).

Automation. An automation of working processes for the increase of servicing quality during intensive traffic stress loads is practically an inevitable affair. The property management software that fully automates all customer service processes from A to Z is a powerful option. On the other hand, it's crucial defining how affordable such

global automation will be for your particular business. Clarify how much the features of the CRM you are considering are customizable. The non-customizable options provide fewer opportunities to imitate live contact with customers.

Learning curve. We've already mentioned this briefly above. Even though the best property management systems are paid for, most can be tested beforehand to familiarize themselves with the interface and all the other interaction nuances. Screenshots can help with fully paid options. One way or another, before paying money for a certain CRM, ensure all your team members working with this software can interact with it in practice. Don't forget the mobile version, which must be available through any ordinary smartphone.
Tech support.

When developers release a software product to the

public eye, sooner or later, users come up with questions as to the performance of certain features, which aren't likely to be solved by the available documentation. That's what tech support is for. Trying out a trial version, check

how promptly the support replies to your questions. This can be one of the crucial points in choosing your management software.

Price. Let's talk about

property management and maintenance software

pricing. If your business is at the initial stage of development, perhaps, you should consider free solutions or products at a minimum price. In turn, it's only reasonable to choose from advanced management system options for companies with heavy traffic flows. Those can't be cheap due to the extensive functionality and accessibility. To define how reasonable your CRM costs would be, evaluate your current income and compare it with the potential profit you may get from implementing a CRM. As a rule, even with a limited number of customers, CRM allows agents to save around 1 hour of daily work time.
Choosing CRM: 3 types of real estate software
Now, we'll look at three major kinds of CRM, different from each other by functionality, interaction capacities, and price.
Rookie CRM
For owners of businesses in the real estate sector just starting, Rookie CRMs may be the most rational solution. These pieces of software are either completely free of charge or require no more than $100 for a yearly license. Such systems are user-friendly; your staff won't have to dig through documentation to figure everything out. Notice also that it isn't necessary to use the 'real estate' keyword looking for a Rookie CRM. According to practice, any Rookie CRM is quite universal to be efficiently employed in practically any possible small business field. If you want something utterly customizable according to your demands and the demands of your business niche, maybe you should consider one of the two following types of CRM.
Solo Agent CRM
If you see that your employees aren't handling the orders and aren't able to service all of the customers timely, it's high time to think about purchasing a Solo Agent CRM. It's usually a paid property management and maintenance software that offers workflow optimization tools. It will ultimately help unload your real estate agents' staff in terms of routine activities and allow them to work on more deals more efficiently.
Team CRM
A business with more than one or two offices running requires a centralized software solution that would simplify customer interaction alongside helping to create (and visualize) the big picture of your business. Hierarchical correspondence between company employees or departments is easily configured in such solutions. Generally speaking, with Team CRM, you get something more than just a tool for customer and deal data systematization. Such solutions aren't cheap. But their technical finesse and customizability will help you save time and, perhaps, even decrease the frequency of opening new working positions.
Conclusion
Summarizing all this up, as you can see, to select the best real estate management system for you, not only the solution's functionality must be regarded. It should be accessible and perspective for your further business development. If you need a 'turn-key' property management and maintenance software, let us help you create it! You'll be surprised with how customized, flexible, and simple to use your customer relationships system can be.