In Ukraine and other parts of Eastern Europe, nearshore software development started during the 1990s involving a handful of companies from the local IT sector. Today, the number of qualified nearshore software developers skyrocketed to over 5,000+ IT companies in the region, providing various tech services with full proficiency and efficiency. Being a crucial participant of this developers brigade, Artelogic became a reliable technology partner to most businesses based in the EU, the US, and other neighboring countries for a decade or more. 
Artelogic is a company with a 92 Net Promoter Score and is recognized as the top IT service provider in the country. It is constantly serving its valued customers with its exceptional development, design, support, and talent-supplying abilities for making its world-class projects successful.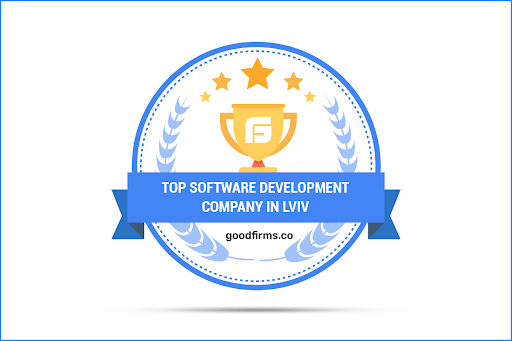 Artelogic is a Prominent Cloud Service Provider
World's cloud application market is expected to reach $168.6 billion by 2025. For accessing a shared pool of IT resources, cloud solutions have become convenient for businesses that improve efficiency, reduce costs, and rebalance their operating expenses and capital.
The fully packaged cloud services offered at the company include,
FinOps
Cloud Migration Strategies
Cloud Infrastructure Development
Cloud Migration
As an evolving cloud financial management practice, Artelogic focuses on FinOps, which enables organizations to help client businesses acquire value by taking help from the industry, finance, technology, and engineering teams to collaborate on data-driven spending decisions. The cloud migration service offered by the company takes over the entire process of safely transferring all the client software to the cloud.
The cloud infrastructure development service facilitates businesses to have a safe and productive cloud environment to migrate and maintain their digital assets to the cloud. With effective cloud migration strategies, the company establishes a reliable migration roadmap for cloud-based projects, assuring their technical prerequisites and business needs.
Testimonials and client reviews provide real-time information about how the nearshore software development services provided by Artelogic work and benefit its clients. These prove why the company is valued by its clients. Some of the positive reviews and testimonials are shown below.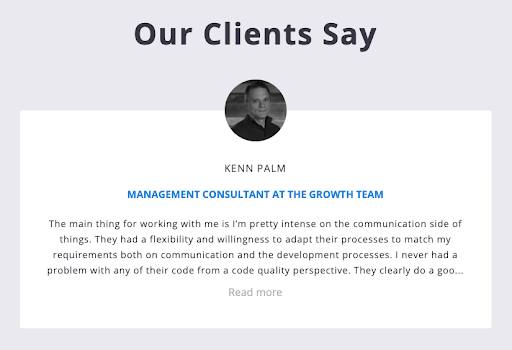 World-Class Nearshoring Software Development Offered at Artelogic
Artelogic ensures the digital growth of a business and enriches it by involving the talents of senior-level developers and programmers. It places the client company's goals and objectives first, facilitating their success. Their tech stack includes PHP, .NET, Laravel, ASP.NET, YII2.0, AngularJS, React, and NodeJS platforms to offer best of the development solutions.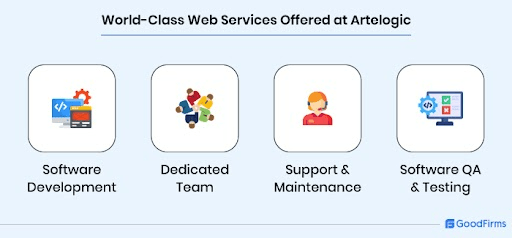 The company professionals maintain honesty and transparency in all their endeavors and ambitiously give the required time and effort to all simple to complex projects. Artelogic has rated the top Nearshore Software Development Company in Lviv in the GoodFirms ranking list. It assures that it develops opportunities and solves challenges by building human relations to grow its and its client's business.
About Artelogic
Artelogic began in 2012 as a modern software development company that delivers solution-oriented projects and helps businesses attain a profitable position in the market. The company develops test-driven full-cycle software programs and solutions through its dedicated teams of experts proficient in multiple technology stacks and confident in delivering safety, transparency, and warranties of quality.
As a dream company of three friends, Tural Mamedov, Alex Trofimov, and Vuhar Mamedov – Artelogic moved from a freelance venture to a professionally-owned custom software development company. It delivers custom development solutions and builds autonomous dedicated teams for the needs of individual businesses. They also operate in the USA and have successfully delivered 120+ projects for their clients from 12 countries. 80+ top-notch experts employed in the company boarded in multiple domains uniquely tailor the consulting services in solution architecture, UX design, and product management.
About GoodFirms and Research Methodology 
GoodFirms is among the top review and rating businesses in the world that list out the best market performers and help them achieve their business goals by several suggested methods and guidance. As a researcher, analyst, and consultant, GoodFirms has achieved enormous success that is enough for small to big B2B enterprises to understand how it can help themselves.
GoodFirms benefits B2B companies by providing a base to connect with other businesses and help them make better decisions.