Hi-tech concepts implemented in the last few years allowed to significantly reduce production expenses without affecting the end product quality. Thus, automating processes and supply chain analytics software are sweepingly replacing lots of unnecessary manual labor, providing cost-saving opportunities for all types of projects and concepts. The human factor-caused risks are also reduced due to that.
On the other hand, the field of supply chain management is yet to achieve the budget-saving tendencies that are abundant in production and it's not all about efficient logistics either. Let's dive deeper into the subject and discuss some of the ways to decrease expenses related to logistics and major strategies in the supply chain.
[NAVIGATION LIST]
Logistics Market Tendencies
Like any other business process, management of supply chain and logistics are influenced dramatically by up-to-date market trends and tendencies, such as:
Localization of production.

Many establishments choose this approach to explore transportation-related cost-saving opportunities and minimize custom charges. In terms of localization, they simply move a part of production powers to particular sales regions;

Automated processes.

High, constantly-growing human labor resource taxes required to be paid by every other business along with human factor risks make automation the most reasonable way to lower

logistics costs. A good share of automation will come in very handy for all establishments working with logistics and supply orders

;
Narrowed scope of dealers, distributors, & other supply intermediaries.

People gradually become much less impulsive in making purchases. That's why many productions exploit electronic ordering systems instead of looking for yet another bunch of live dealers;

Analytics.

By employing analytical software logistics solutions, enterprises are able to regularly monitor all the processes involved with the supply chain. This, in turn, helps to understand which ways to improve should best be chosen next

. That is why advanced logistics software development comprehends the powerful supply chain analytical tools for processing big data by using machine learning.
Expansion of logistics experts' scope of competence. Logistics ceased to be a trendy specialization, which lead to a steady decrease in the number of 'random people' in the profession. Nonetheless, logistics specialists that possess deep expertise in the fields of supply, warehouse, transport, production, and distribution logistics, production process management, math analysis tools, and

IT will stay more than relevant;

Outsourcing. Companies have already learned well to subdivide in-house business processes by key and auxiliary aspects, safely passing the latter on to outsourcers. Logistics software development companies can help enterprises create products with high intellectual value.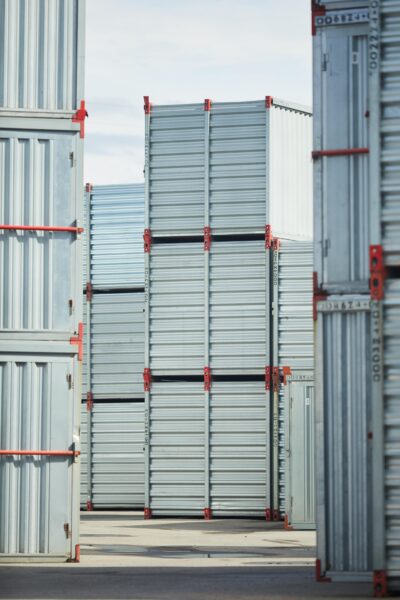 RELATED CASE STUDY:
Our client Bitergo offers a collection of business apps to optimize warehouse management, scalable from start-ups to 4PL companies. Given the business drivers, the client decided to upgrade the front-end part of all their applications to the last version of Angular.
Supply Chain Management Issues
Practically all the issues are based on the choice of insufficient strategies in the supply chain and can be subdivided into several types, like:
Human factor-caused.

A conflict of interest is a frequent happening when the optimal course of supply chain actions for a certain company may contradict the general business goal. The key word here is 'conflict', as in-house business environments often need to endure internal, interpersonal conflicts and such;

Supply delays & inefficient transport routing.

This leads to the production hiatus and affects the rates of customer satisfaction most negatively;

Sudden demand fluctuations.

Such situations can cause inconvenient spikes in supply volumes. Even when the production is able to efficiently react to such spikes, heavy fluctuations can reflect in product defects and undermine other processes;

Informational inexactness.

Data slips can be caused by inefficient forecasting tools, lack of info sources, and even manual data input, which often spawns errors in pricing, order numbers, etc.;

Pricing-related. These issues happen due to errors in processes taking place between partner organizations. This leads to the end product's increased price and negatively affects competitive pricing.
Key Aspects of Efficient Supply Management
Formally, we can point out five aspects of efficient supply management that reflect how much you may reduce supply chain costs:
reliability (all sides of the process must be confident that a product is delivered on the time, to the proper place, in the proper condition, packaging, quantity, with proper documentation, etc.);

the speed of a product passing through a supply chain on its way to an end consumer;

the pace of the supply chain reacting to the changing market situation while retaining competitive advantages;

a volume of expenses related to supply chain operations;
the efficiency of asset

management for the satisfaction of consumer demand.
Supply Chain & Technologies
In fact, technologies that can be employed for the sake of good supply chain cost reductions are quite numerous. There are, however, four major, must buzzing tech concepts of the last years – blockchain, Big Data, the Internet of Things, and artificial intelligence.
How Can Advanced Technologies Aid Supply Chain, namely, Supply Chain Analytics Software? Let's take a look at how the above-mentioned concepts can help solve common supply chain issues in more detail.
Blockchain
Being, basically, a constant, subsequent chain of blocks that store data, which is distributed over several remote storages, blockchain in supply chain management can be used for documenting processes, tracking shipments, making deals, implementing financial operations in logistics processes, etc. Nevertheless, blockchain solutions are mostly implemented to keep the shipping conditions in check or monitor the authenticity of the product by restricting the chances of it being transferred to faking outlets. All in all, blockchain is certainly efficient when it comes to reducing supply chain costs.
Big Data
Big Data is a tech concept that covers a whole range of specialized logistics optimization software for rapidly processing and analyzing huge volumes of different data. Big Data-based supply chain analytics software usually processes data related to the product's origin, destination, dimensions, weight, and current location. Analyzing big data volumes, you also get to gather info on customer behavior models, market tendencies, and tech maintenance cycles. It spawns lots of cost reduction strategies and solutions to improve supply chain performance.
Internet of Things
The IoT is a network of interconnected online devices that interact mostly autonomously. In terms of logistics cost and supply chain management optimization, it offers data scanning from RFID tags for tracking products and supplies, automation of the product delivery systems, interaction with tracking sensors for defining the most optimal routes, and more for reducing supply chain costs. There are many reliable providers that develop third-party logistics software empowered by IoT connection and monitoring. According to the Gartner predictions, by 2020, the world will have seen over 20 billion interconnected 'things'.
Artificial intelligence
Usually, the Big Data concept we've described above coexists closely with AI-based solutions. Thus, AI-based software provides extensive analytical capabilities that pave new ways to improve the activity of logistics providers. For instance, DHL established a project that's based on a huge volume of logistics data that is processed with AI and transformed into regular forecasts. Such forecasts can be a strong foundation for various cost reduction strategies.
5 Awesome Examples of Efficient Supply Chain Analytics Software implementation
Last but not least, let's take a look at some real cases of how prominent businesses were able to reduce supply chain costs.
Coca-Cola.

Being among the global beverage production leaders, back in the day, Coca-Cola decided to focus its manufacturing activity on producing concentrates. The company purchases packing materials from over 250 suppliers from all over the world. Moreover, it employs ERP systems to manage corporate resources.

Zara.

It's a Spanish mass-marketing fashion brand that distributes products globally. Zara is well-known for its energy- and resource-efficient technologies as well as for constant optimization of the amounts of production wastes. The company uses biodiesel fuel in transportation.

Amazon.

Amazon's FBA is a special paid service for vendors that guarantee

optimal storing and shipping conditions for certain products. The products are transported to specialized hi-tech Amazon storage where practically everything is automated and are shipped to customers by the modern, energy-efficient means of transport (e.g., drones).
Philipp Morris. E2open – a prominent company focused on

supply chain planning has been cooperating with Philip Morris International (PMI) for several years now. Together, they employ unique methods of optimizing fuel emissions. E2open urged PMI initially to produce only smoke-free products which caused the iCos lineage of products.

Nestle. In globalizing their strategies in the supply chain, Nestle employs numerous ERP solutions that integrate various stages of the formidable process with one another, like raw material management, auto-generation of supplier orders, raw materials logistics by the 'supplier-storage' route and vice versa. This is the ultimate way to significantly reduce supply chain costs.
Conclusion
The sweeping integration of IT with the new supply chain analytics software won't stop in its further enhancement anytime soon. If you wish to be among the technological forerunners in the field, contact us and we'll provide a top-notch custom solution for your industry that will guarantee dramatic supply chain cost reduction!