IT experts from Artelogic are proud for such a honor to be recognized as one of the best provider of software development service.
«Artelogic has been on the rise for many years. Customers have left the company an outstanding review page with almost every single review being a 5 star. The company has a team of IT experts employed offering services that stand apart from many others», – said Techreviewer on the announcement.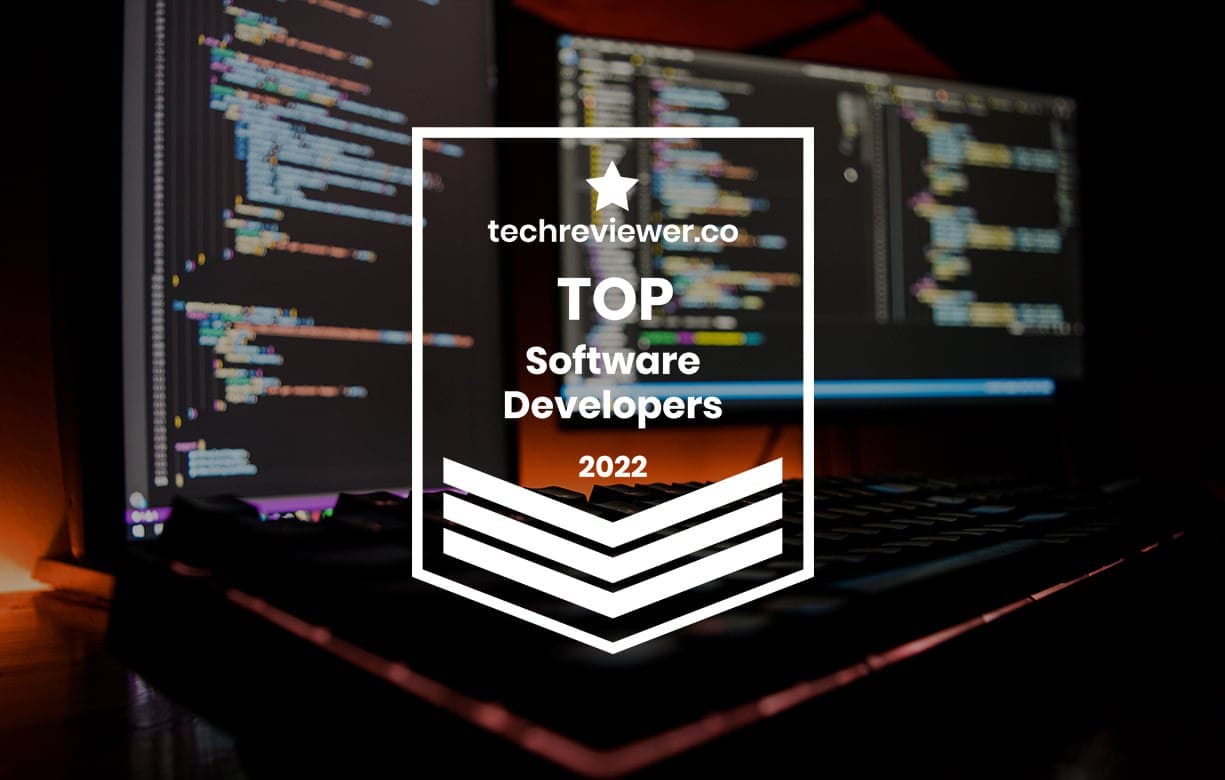 Techreviewer announced a new addition to the list of Top Software Development companies. The list of savvy IT experts was compiled according to services offered, brand reputation, case studies, customer reviews, and many more.
«Artelogic also offers exceptional work for their reasonable pricing. They are also recognized for their outstanding customer service because to them the customers are extremely important. The Top Software Development company has built a recognizable brand that is well worth hiring. Congratulations to Artelogic for ranking highly in all criteria and getting a place on Techreviewers list» – concluded Techreviewer in the announcement.
Techreviewer has several criteria that they rank companies on, some of them include services offered, brand reputation, case studies, customer reviews, and many more. At Artelogic, we believe in delivering excellence. Our incessant quest for perfection has helped us in gaining a reputation of being one of the most reputed software development companies in the industry today.
Artelogic has a dedicated software development team whose hard work has helped us in establishing ourselves as one of the premier custom software development companies.
A short client story
When a startup based in Germany wanted to create a SaaS solution for research work, our primary goal was to come up with a complete software design and implementation roadmap. The idea was to provide an online tool that would help the researchers working in the field of law going through the vast range of data for their research work. The second goal of the tool was to make the data capturing process hassle-free for the researchers. The trickiest part of building the application was to ensure that the system could easily take care of data extracted from millions of different sources and, subsequently, formats; so our team proposed to build the solution combining the possibilities of browser extensions and a cloud-based application.
The client wanted us to ensure top-notch safety and security as the solution had to be built for the legal domain which is subjected to stringent data privacy regulations. The client was satisfied with the end-result and congratulated us on building the solution according to the specifications demanded.
You can visit our case studies section to learn in detail about our other successful projects.
About TechReviewer.co
Techreviewer is an independent IT market research and analysis company. The platform helps find the best companies that provide high-quality IT services for technical support, development, system integration, AI, Big Data, and business analysis. As a result of objective market analysis, the Techreviewer platform determines the most successful and reliable IT companies and makes top ratings for each service category. Techreviewer's ranking lists help organizations select the right technology partner for their business needs.