Artelogic earns a premium position among the top web development companies in Ukraine at GoodFirms. The robust web applications developed by Artelogic grabbed the attention of GoodFirms. Further, the researchers have evaluated the services of the agency and featured the company among the leading web development service providers in Ukraine.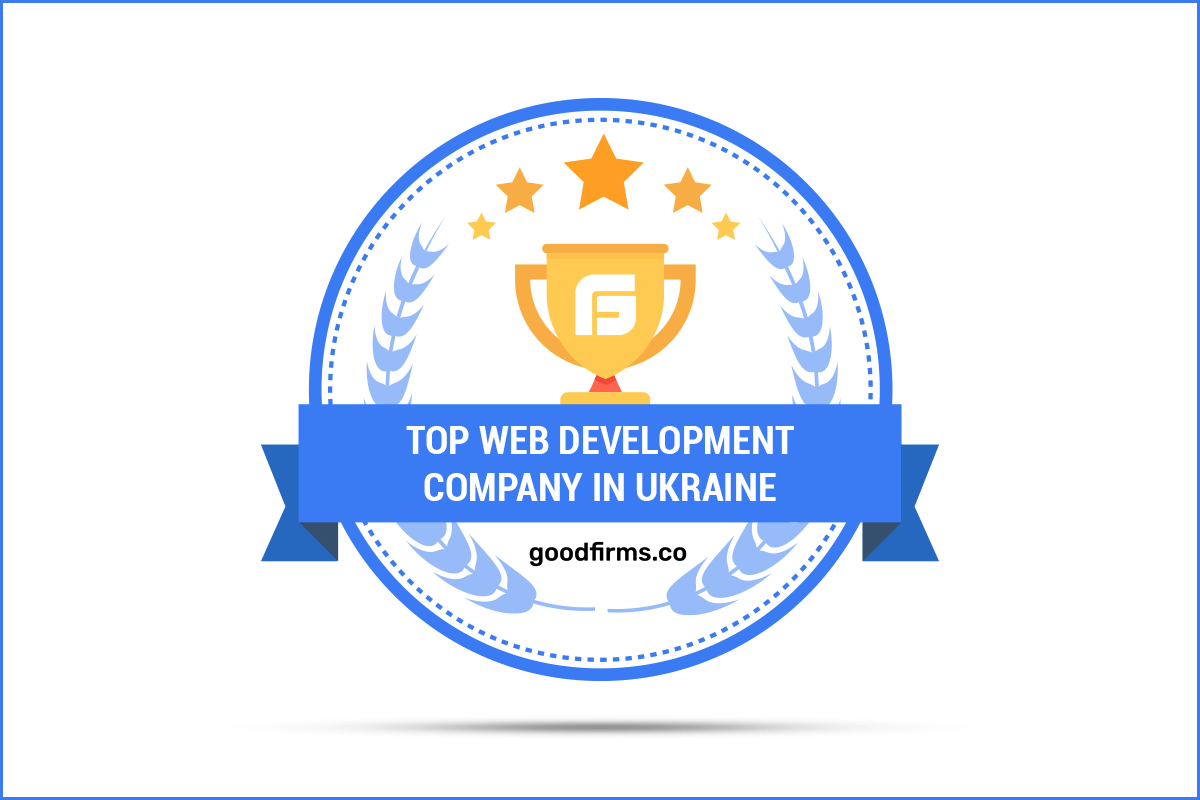 About Artelogic
Artelogic is a web development agency based in Lviv, Ukraine. The agency believes in the power of shaping the opportunities into dynamic software solutions. Their team excels in services such as web application development, eCommerce development, IT consulting and software quality assurance. Artelogic's team has solid expertise in serving various industries like transportation, logistic, finance, media, education, healthcare, and legal.
The firm's clients are fast-growing businesses, mid-sized enterprises, and successful startups. Recently, the GoodFirms' research team evaluated the services of Artelogic and found that the firm is a persistent company that offers highly professional services.

GoodFirms Evaluation Criteria
GoodFirms is a research-oriented company, which evaluates multiple IT service providers based on their skills. The evaluation parameters include – Quality, Reliability, and Ability by which every company gets a ranking as per their performance.
Artelogic Performance Evaluation by GoodFirms

Web Development in Ukraine
Artelogic's team of developers holds great expertise in developing web applications using vivid technologies and frameworks. The agency has established a strong portfolio of software development services.

The team constantly communicates the developments and ultimately comes up with a product, which is beyond client's expectations.

Artelogic's Client Review at GoodFirms

"With Artelogic we have worked on 3 different websites, including simple landing page of a mobile app or really complex eCommerce website which must handle more than 2000 different products of 30 popular brands including Nike, Adidas, Puma, The North Face, and Lacoste. During all development processes, the communication was delightful, availability and technical skills of the team were perfect which resulted in smooth development experience and high-quality solutions."
– Rahman Mammadli Co-founder at NeWo LLC
Recognizing the remarkable services of Artelogic in web development, GoodFirms has ranked the agency at 4th position among the top web development companies in Ukraine.
Artelogic provides robust software development services to its global clients. Their team of developers and project managers ensures that they deliver the highest quality of software solutions. Moreover, they also perform compatibility testing for cross-platform products.
Adhering to the client's requirements, Artelogic proactively provides technical support as well. The agency's exceptional custom software development services brings various clients back for repeat services.
Here is a ScoreCard stating the Performance of Artelogic at GoodFirms

Reviews by Client of Artelogic at GoodFirms
"Excellent company of professionals to work with. Always responsive to high-quality deliveries."
– Johannes Max Walter Finance Manager at Symbicore
Looking at such great reviews and exceptional scorecard performance, the researchers at GoodFirms expect Artelogic to be soon placed among the top software developers.
Artelogic is a hub of skilled software engineers who can develop solutions for every client's specification. The team excels in using frameworks like .Net for coding software applications. By using dot net, the agency aims for 'building bridges between entrepreneurs and digital world by means of development'.

Their team of developers offers development of custom solutions for .Net and implements novel features for client's software. Along with providing the excellent testing services, the agency also extends future maintenance support for the clients.

Analyzing such remarkable practices, the researchers believe that Artelogic will soon thrive among the top .Net development companies at GoodFirms.
About GoodFirms:
Washington, D.C. based GoodFirms is a maverick B2B research and reviews firm that aligns its efforts in finding the top software development and web development companies delivering unparalleled services to its clients. GoodFirms' extensive research process ranks the companies, boosts their online reputation and helps service seekers pick the right technology partner that meets their business needs.
About the Author:
Anna Stark is presently working as a Content Writer with GoodFirms – Washington D.C. based B2B Research Company, which bridges the gap between service seekers and service providers. Anna's current role lingers her to shape every company's performance and key attributes into words. She firmly believes in the magic of words and equips new strategies that work, always in with ideas, something new to carve, and something original to decorate the firm's identity.